Detailed Program
Overview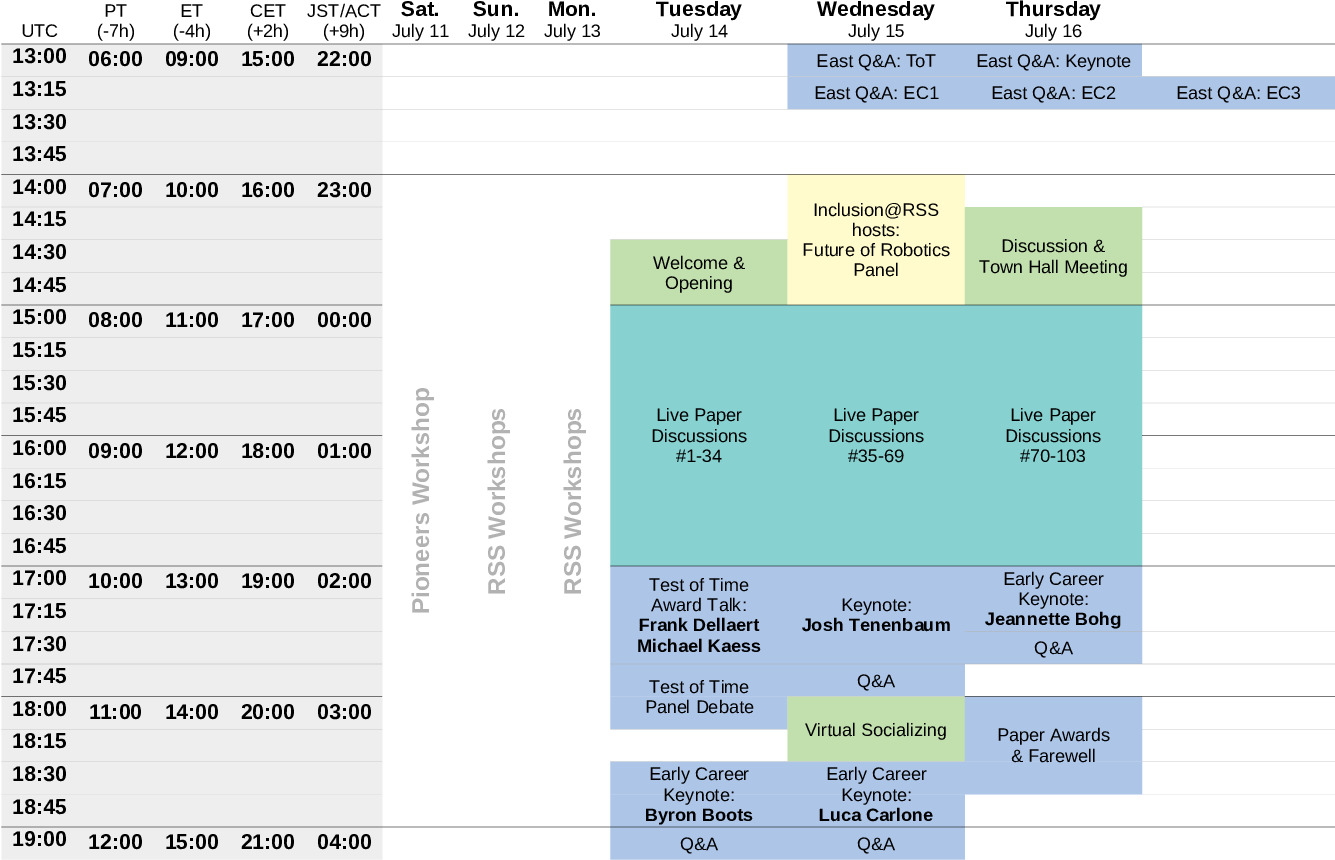 Tuesday
Wednesday
Thursday
All times below are given in Coordinated Universal Time (UTC).
Additional live Q&A sessions in Eastern time zones on the following day
All plenary sessions will be recorded and made freely available on youtube. For those that cannot join the talks live, they can watch them the next day and join a live Q&A session with the speakers on the following day. This concerns the Test of Time talk (ToT), the three Early Career Award talks (EC1-3), and the Keynote talk.
Tuesday, July 14
Wednesday, July 15
Thursday, July 16